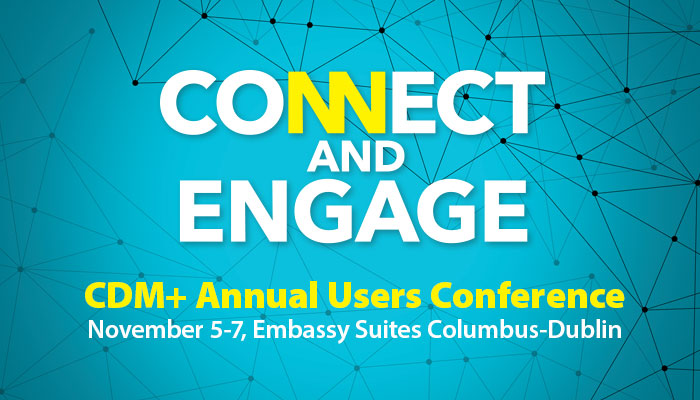 Register Now for 
SURAN 2018: CONNECT AND ENGAGE
CDM+ Annual Users Conference
November 5-7, 2018 * Columbus, Ohio
 
"Before the conference, I had very little training on CDM+, and I just could not understand how the system was built. Now, I can't get enough of how powerful this system is! We have not been using so many of the functions. I am most excited about training leaders in our church." - 2017 Conference Attendee
Connecting and Engaging Your Ministry is What CDM+ Is All About  
Come to the CDM+ Annual Users Conference for training, networking, and exploring new and better ways for connecting and engaging your ministry. Choose from more than 60 class sessions covering every aspect of how you manage and share information in your ministry.
A CDM+ Conference for Every Role in Your Ministry and Every Level of Expertise
CDM+ Users Conference classes provide a range of beginner, intermediate, and advanced instruction for every role in your organization and every aspect of the CDM+ program. Specialized tracks help you create a conference experience that suits your needs.
This event is also our opportunity to showcase new technologies, share real-world experiences of ministry leaders using CDM+ to turn challenges into opportunities, and solicit your input on future development. 
View the PDF of the 2018 Schedule.
Watch this site for the 2018 Schedule and Class Descriptions. Meanwhile, a look at these 2017 CDM+ Users Conference resources for an idea of what's offered and how you can customize your conference experience to fit your role and level of expertise.
2017 CDM+ Users Conference: Class Descriptions | Suggested Tracks | Conference Wrap-Up
Build Your Network of CDM+ Resources
With classes led by CDM+ staff including developers, you'll will
train on the latest version
get a thorough introduction to new features
preview coming developments in CDM+
see parts of the software you may not be using or may not be using to its fullest extent
The computer lab is available for one-on-one help, and other users are a great source of encouragement and helpful advice, during and after the conference.
No other training we offer can compare in terms of:
number of class choices -- every attendee customizes their own experience
variety for every level of expertise, from beginner to advanced
valuable insights for every position on your ministerial or management team
chance to learn from CDM+ developers, support techs, and power users who share their real-world experiences
first look at the latest enhancements in CDM+, CDM+ Mobile and Web Ministry Tools
ability to leave the office behind and just focus
The Conference Fee
Standard Conference Fee: $675 per person
After September 21, 2018
Apply Training Credits? Users enrolled in CDM+ Premier Support earn training credits with their annual subscription which can be applied to your conference fee. To inquire about your training credit balance, call 1-800-633-9581 or email training@cdmplus.com.
NEW FOR 2018: Register, Apply Training Credits, and Pay Using Engage for CDM+ Users. We've created a CDM+ Users Portal in Engage, the same mobile-friendly online tool you can use to connect with your members. For details, click or copy this link: http://www.cdmplus.com/SUF-Login.
Conference Fee Includes: All class sessions, keynotes, and panel discussions. Lunch on Monday and Tuesday. Breakfast on Monday. Conference Manual with course materials for every class offered, including the ones you don't take. You are responsible for your travel, hotel accommodations, and evening meals.
Conference Hotel: Class sessions, keynotes and panel discussions, networking events, and one-on-one help in the Computer Lab are all offered at the conference hotel, Embassy Suites Columbus-Dublin. Great rates are still available, so be sure to stay where all of the action takes place. For more information on the conference location, click or copy this link: http://www.cdmplus.com/2018ConferenceLocation. Click the RESERVE NOW link to make sure you get the best rate in the block of rooms set aside for the Users Conference. Conference rates valid through October 4, or when the room block is sold out.
Cancellation Policy: Written notice of cancellation is required. Cancellations received up to October 6, 2018, will be refunded in full. Cancellations received October 7–October 31, 2018, will receive a refund of all but $150 of the conference fee. Cancellations received after October 31, 2018, are not eligible for any refund. If you are unable to attend but someone else from your office is coming in your place, please let us know as soon as possible. There is no fee for substitutions.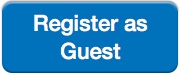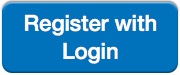 To learn more about registering using a login, go to the Suran User Portal Information page.