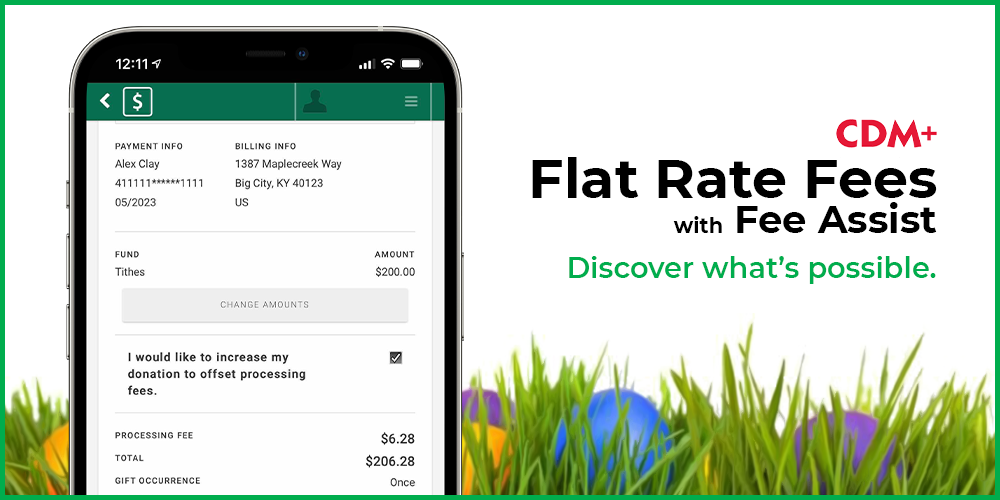 It's easy to switch to Flat Rate Fees and turn on Fee Assist in Engage! Enjoy consistent and predictable transaction fees and give your donors the option to help you receive 100% of their intended gift this Easter.
How To Switch to Flat Rate Fees
Turn on Fee Assist
How does is it work? When making a gift, donors simply check a box in Engage that reads "I would like to increase my donation to offset processing fees" and the gift will be increased to cover transaction processing fees.
It's that simple.
 CLICK HERE for directions to turn on Fee Assist today!
Have questions or need help? Get it touch with us today at support@cdmplus.com or (800) 633-9581.
Have questions? Want to schedule a guided demo?
Get in touch and let us help tailor a software solution just for you.