Facilities Manager
An all-in-one event calendar, contact, and resource manager for any size church facility.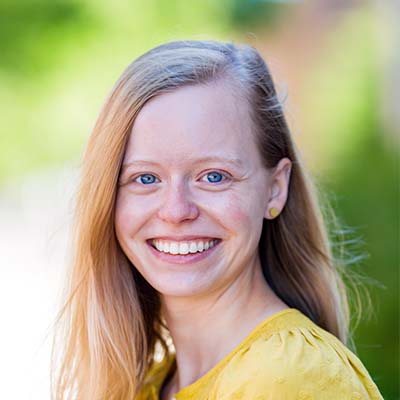 "Knowing who is doing what where has become particularly crucial to maintaining health and safety. CDM+ Roommate helps us do that by coordinating both virtual and in-person events in one calendar with all the details we need for our staff. It makes it easier for all of us to be safe and keep our facilities clean."
Detailed tracking and flexible features make it easy to manage any size church facility
CDM+ Roommate Facilities Manager gives you the features and functions you need to manage with ease. CDM+ integration makes it simple to locate, communicate, and adjust facility information at a moments notice.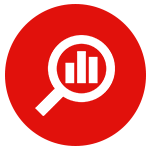 Tracking
Track every room, entire buildings, personal schedules, individual vehicles, and more. Manage your assets in a manner that works for you.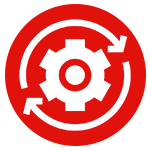 Configurations
Record configurations for multi-purposes spaces to provide your church staff with detailed and accurate setup instructions.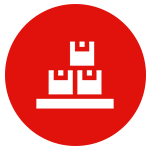 Conflict Alerts and inventory
You'll never run out of chairs or double-book a room again with conflict detection and management.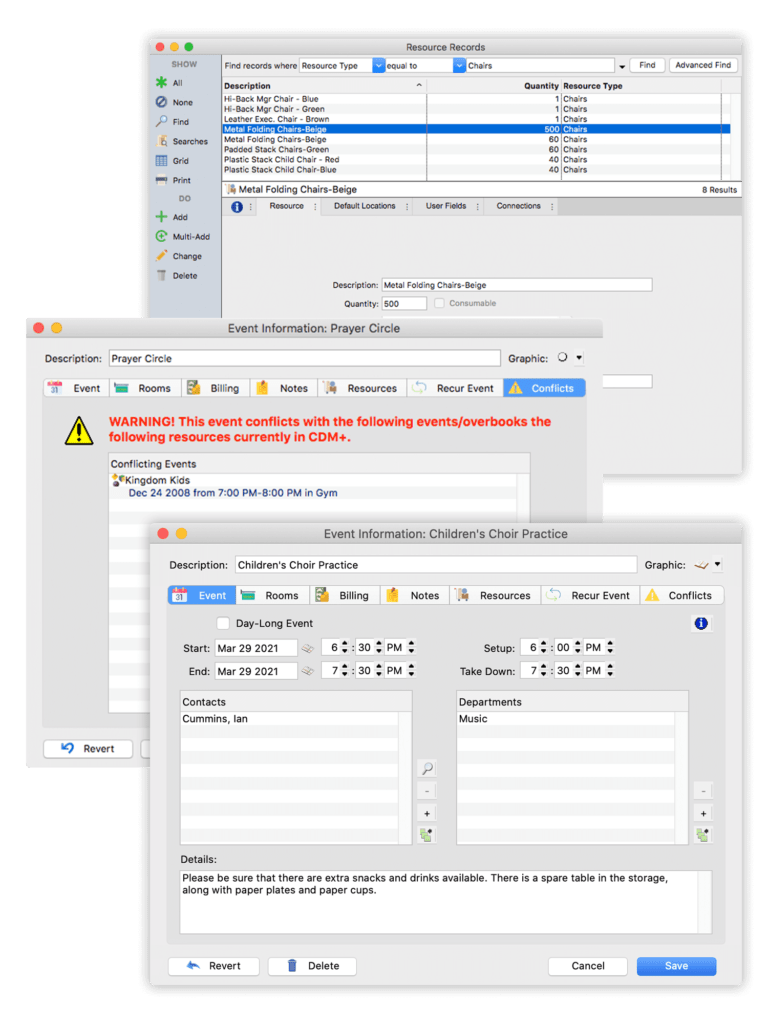 Create and update online calendars to help keep staff and congregation informed
Publish church facility schedules in an easy to find and easy to access church calendar. Changes to calendars and are instantly updated in CDM+.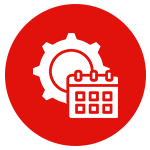 Customize
Create generalized calendars for the entire church or crafted specifically for a particular department, such as a volunteer schedule.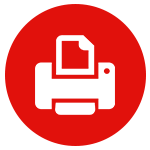 Publish and Print
Print beautiful calendars from the online version to include in newsletters or publish around your facility.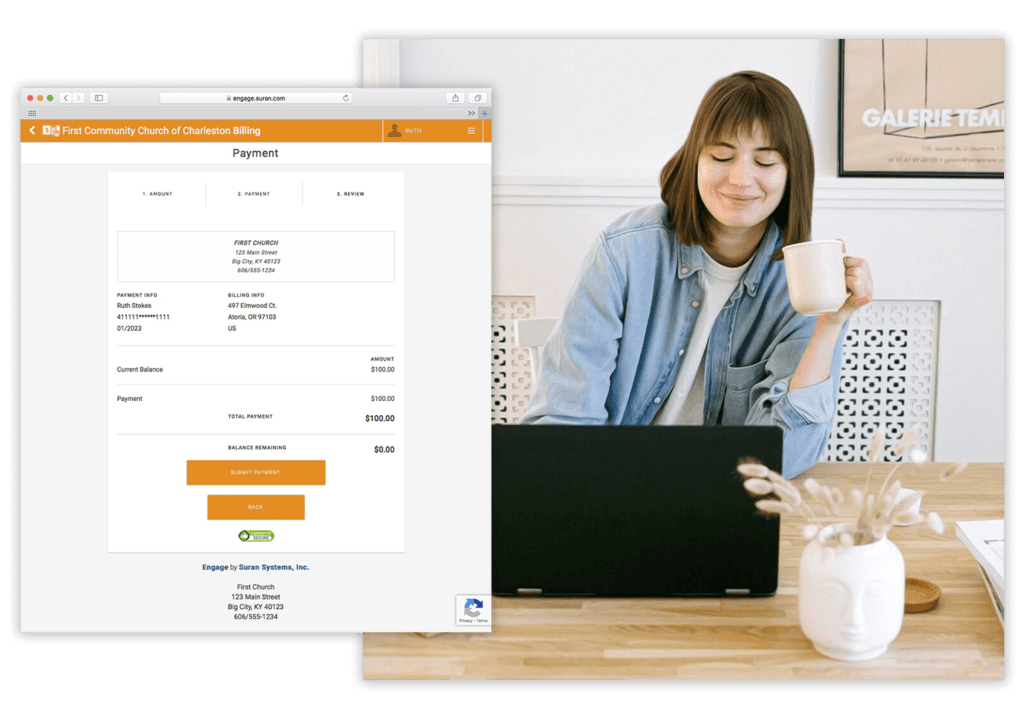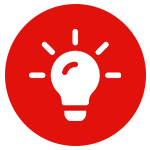 More Features & Functions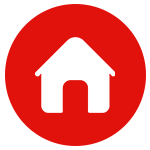 Rooms
Unlimited rooms track physical spaces, vehicles, personal schedules, and more.
Record numbers, locations, abbreviations, physical dimensions, and maximum occupancy.
Color-code rooms for easy grouping.
Discrete configurations for each room specify furniture and seating arrangements and can adjust occupancy.
Use connections to link rooms to other CDM+ records, such as noting the individual for an office.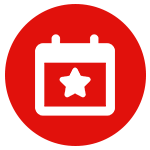 Events
Unlimited events and calendars.
Events can use any combination of rooms, resources, and contacts.
Supports day-long and multi-day events.
Can record different time usage for specific rooms during the event.
Include extra time for event setup and take down.
Mark events to specific departments for filtering and reporting.
Recur events on any frequency.
Can set the system to just warn of or to prevent event conflicts.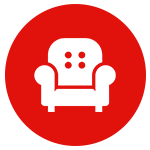 Resources
Unlimited resources track furniture, A/V resources, and more.
Organize by user-defined type.
Track purchase date, value, serial numbers, product manuals, warranty information and more.
Automatically assign resources to be used by events in the resource's default location.
Track church facilities resource quantity, including consumable resources.
Automatically receive a notification when using resources will over-schedule them.
Connect resources to other CDM+ records, such as vendors for re-ordering.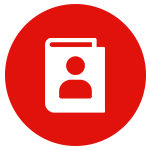 Contacts
Store independent contacts for events, such as wedding planners and vendors.
Connect contacts to other CDM+ records, such as vendors or individuals.
Easily add contacts on-the-fly when creating an event.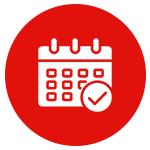 Calendars
Create an unlimited number of calendars mixing specific rooms and/or departments.
Calendars are color-coded by room and highly-customizable.
Month, week, and day views.
Printable calendars support color and dynamic paper sizes.
Unlimited online calendars update instantly with data changes—no publishing required.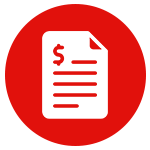 Billing
Set costs for events and link to Accounts Receivable customers.
Post invoices for events directly to Accounts Receivable.
View a customer's events directly from Customer Records.
Get Started
Have questions about CDM+? Want to sign up for a free, personalized demo and see CDM+ in action? Contact us today!