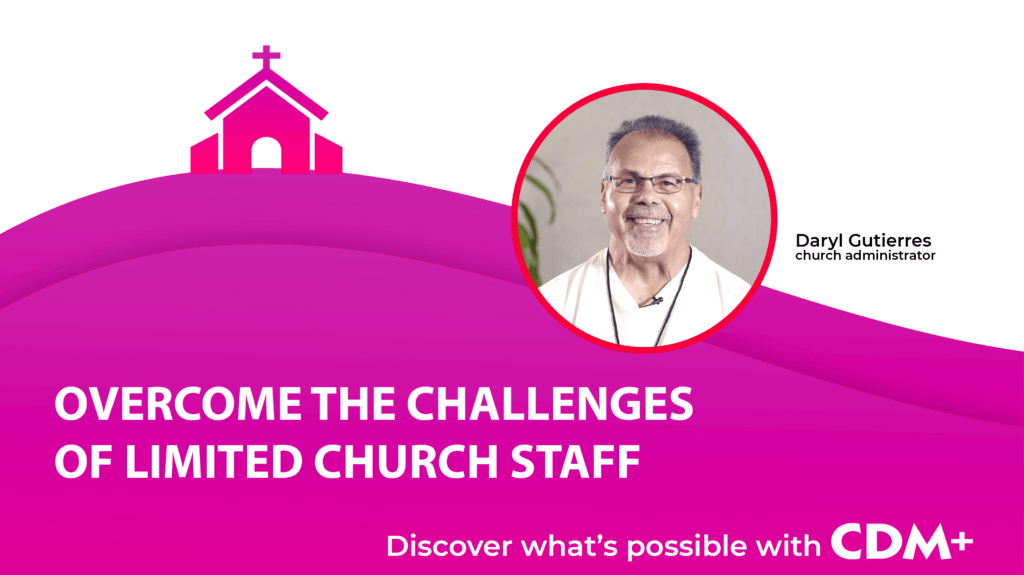 Almost every church has operated with a limited staff, at one time or another. Each new season brings change and its own set of challenges. For some, limited staff is a year-round reality.
Accounting. Membership. Online Giving. Event Registration. Facilities Management. Payroll. It can be a lot to keep up with, especially if you're working with two or three different programs.
CDM+ brings all those moving parts together and helps even the smallest church office to perform administrative functions easier and more effectively. Integration is the key.
Recently, we talked with Daryl Gutierres, Church Administrator at Life Cathedral Church of God in Fresno, California. Watch the video above to find out how CDM+ makes a difference for him in day-to-day operations at Life Cathedral.
Ready to learn more? Contact us at (877) 891-4236 or sales@cdmplus.com and discover how CDM+ can make a difference at your church.
Be sure to mention the promo code 3FORFREE and get 3 FREE MONTHS* of any CDM+ Plan with free data conversion and complimentary training.
*This limited time offer valid for new customers only and ends August 20, 2021.
Get Started
Have questions about CDM+? Want to sign up for a free, personalized demo and see CDM+ in action? Contact us today!