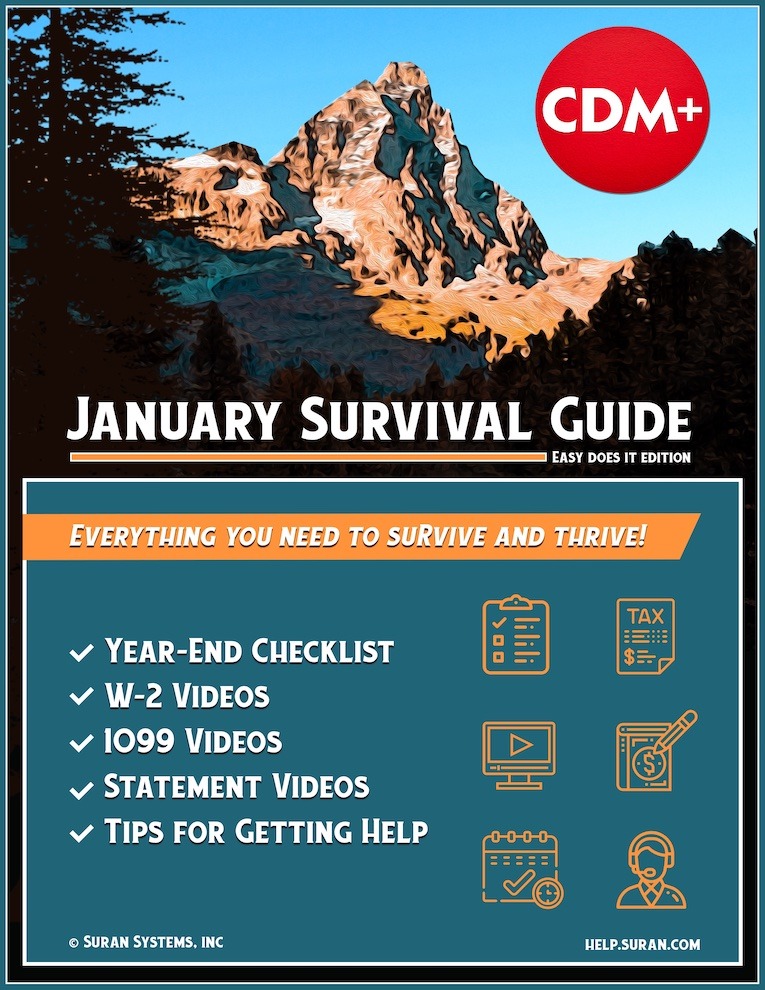 Guiding You Through Your Year-End Procedures
Are you ready to take on the year-end tasks at your organization? To help keep you organized and on task, we've put together the CDM+ January Survival Guide.
Inside the guide, you'll find several helpful resources including:
Year-End Checklists to keep you organized and on track
Links to order important tax forms
W-2 and W-3 instructional videos
1099 instructions
Contribution Statements instructional videos
Contributions History instructional video
Archiving instructional video
Instructions for updating Giving Funds
Useful tips for getting further help in January
You can view the CDM+ January Survival Guide in the Suran Help Center at january.suran.com.
Contact us today and learn how CDM+ can work for your organization
Questions about integration?
Interested in pricing and plan options?
Want to schedule a sales demo?