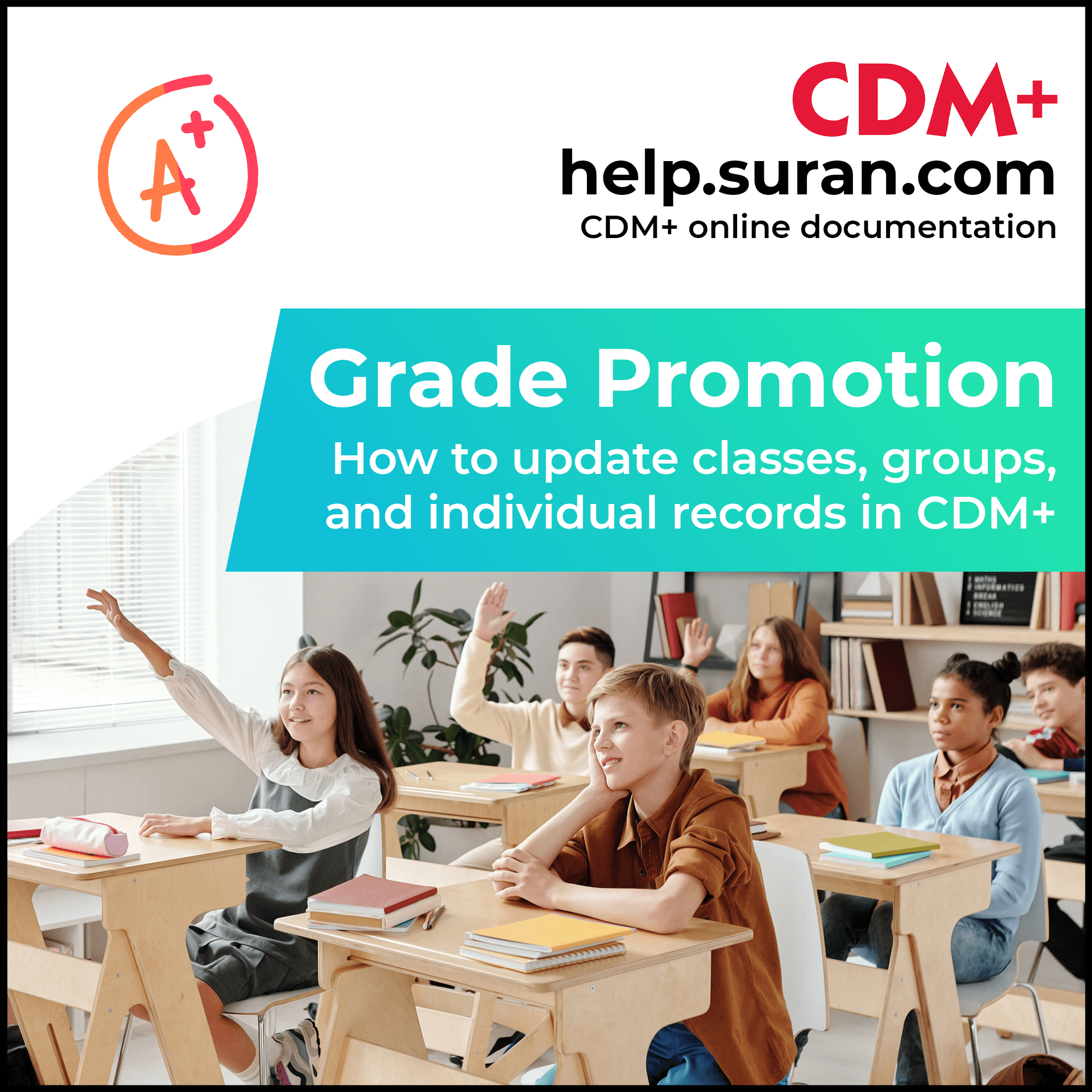 How to update Classes, Groups, and Records in CDM+ Membership
It's hard to believe the end of another school year is upon us.
When the time comes to change grade levels and transfer students to their promoted class or group, CDM+ Membership makes it easy.
Follow the link below to the Suran Help Center for simple instructions for how to promote grades.
Suran Help Center Updates
Click on the links below for Help Center recent updates.
Manage all of your church data in one place
Not using CDM+ Membership yet? You can streamline management of individual, family, and visitor information, create custom reports, and connect your members online. Visit cdmplus.com/membership/ to learn more.
You can also visit cdmplus.com/schedule-demo to schedule a demo of CDM+ Membership and see it in action today!
Discover how CDM+ can help your organization grow and succeed.
Questions about integration?
Interested in pricing and plan options?
Want to schedule a sales demo?
Reach out and contact us today!