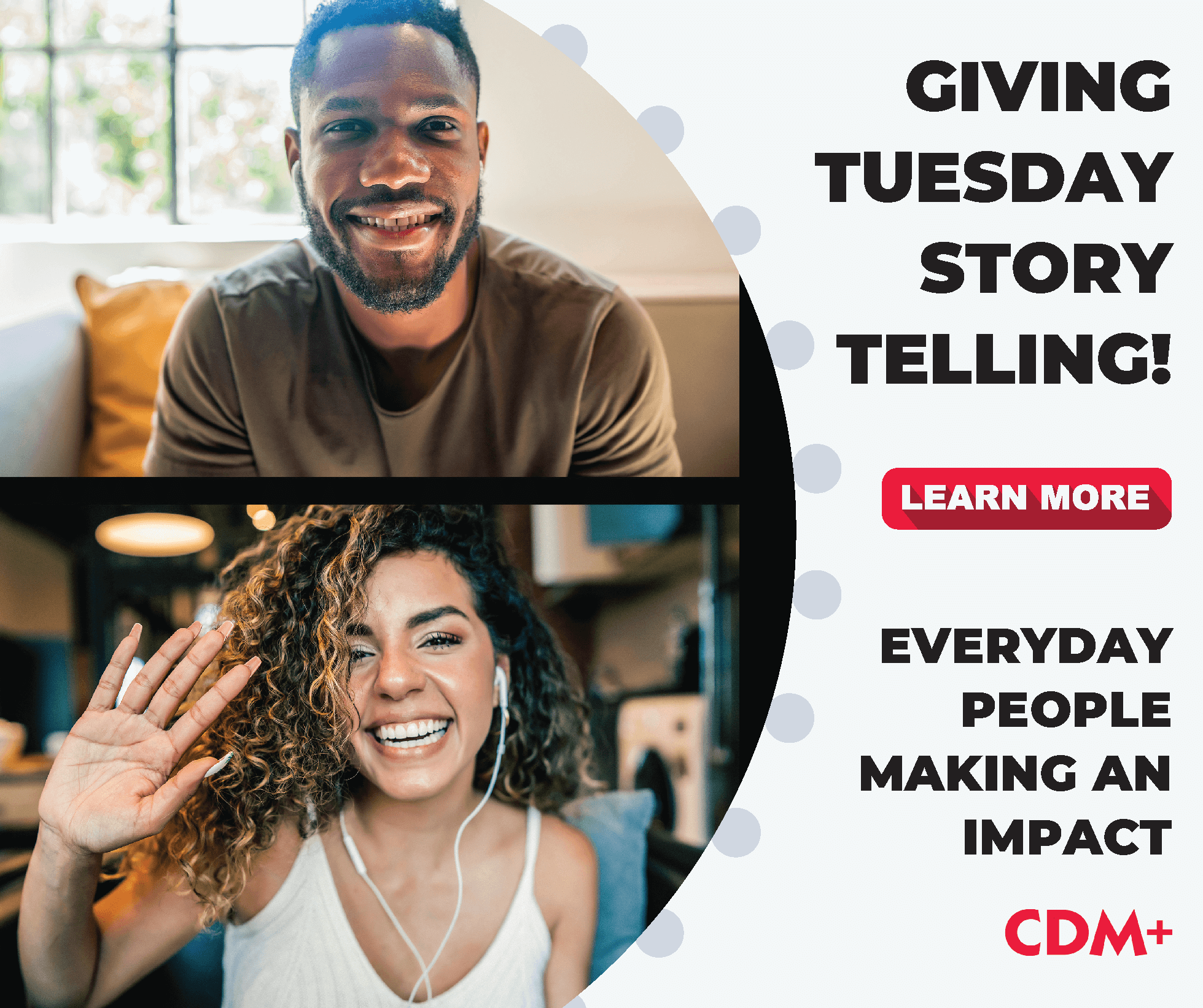 Giving Tuesday Storytelling
Like most years, this one has passed by so quickly. We've seen the world change in many ways and with every day comes more new conflicts, politics, natural disasters and suffering. Every mission to serve those in need is deserving of help and monetary support.
This Giving Tuesday (Nov 29) provides a perfect opportunity to deliver a donor experience like no other. The gift of making an impact and changing a life.
We've put together a guide to help you show your donors the true spirit of giving through storytelling. 
Contact us today and learn how CDM+ can work for your organization
Questions about integration?
Interested in pricing and plan options?
Want to schedule a sales demo?