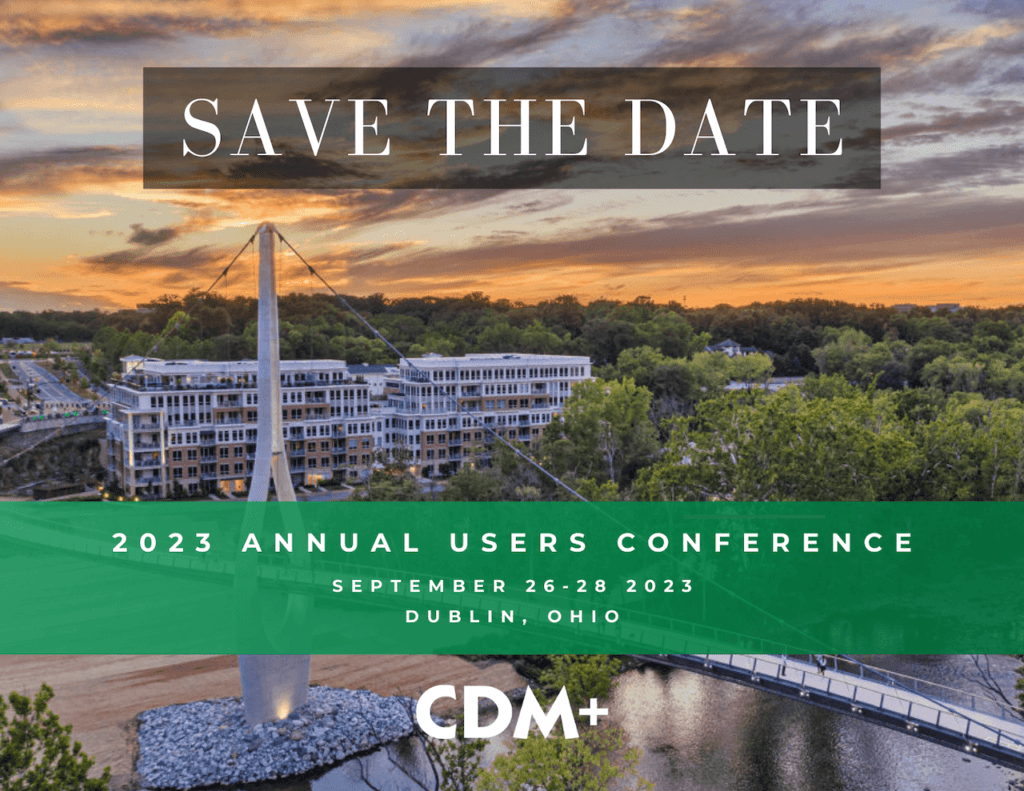 We're excited to announce that our Annual Users Conference returns on September 26 – 28, 2023 in Dublin, Ohio!
Experience our premier training event for all things CDM+. With multiple tracks for beginners and pros alike, the Annual Users Conference is THE place to be.
Be on the lookout for pricing, discounts, and registration information coming in early 2023.
Contact us today and learn how CDM+ can work for your organization
Questions about integration?
Interested in pricing and plan options?
Want to schedule a sales demo?