2023 Annual CDM+ Users Conference
September 26 – 28, 2023
Dublin, Ohio
Registration Opens: Feb. 28, 2023
Registration Fee: $575.00
Hotel: 2 Room Suite – 1 King or 2 Double $132.00
Location: Embassy Suites by Hilton Columbus Dublin – 5100 Upper Metro Place, Dublin OH 43017
Meals: Tuesday and Wednesday lunch included with conference fee. Breakfast included with Hotel reservation.
The Annual Users Conference is the most comprehensive CDM+ training event we offer, with more than 70 class sessions and courses covering every aspect of CDM+ Nonprofit and Faith-Based Management Software.
These classes provide a range of beginner, intermediate, and advanced instruction in every aspect of CDM+ for every role within your organization, and specialized tracks are designed to help you create a conference experience that suits your needs.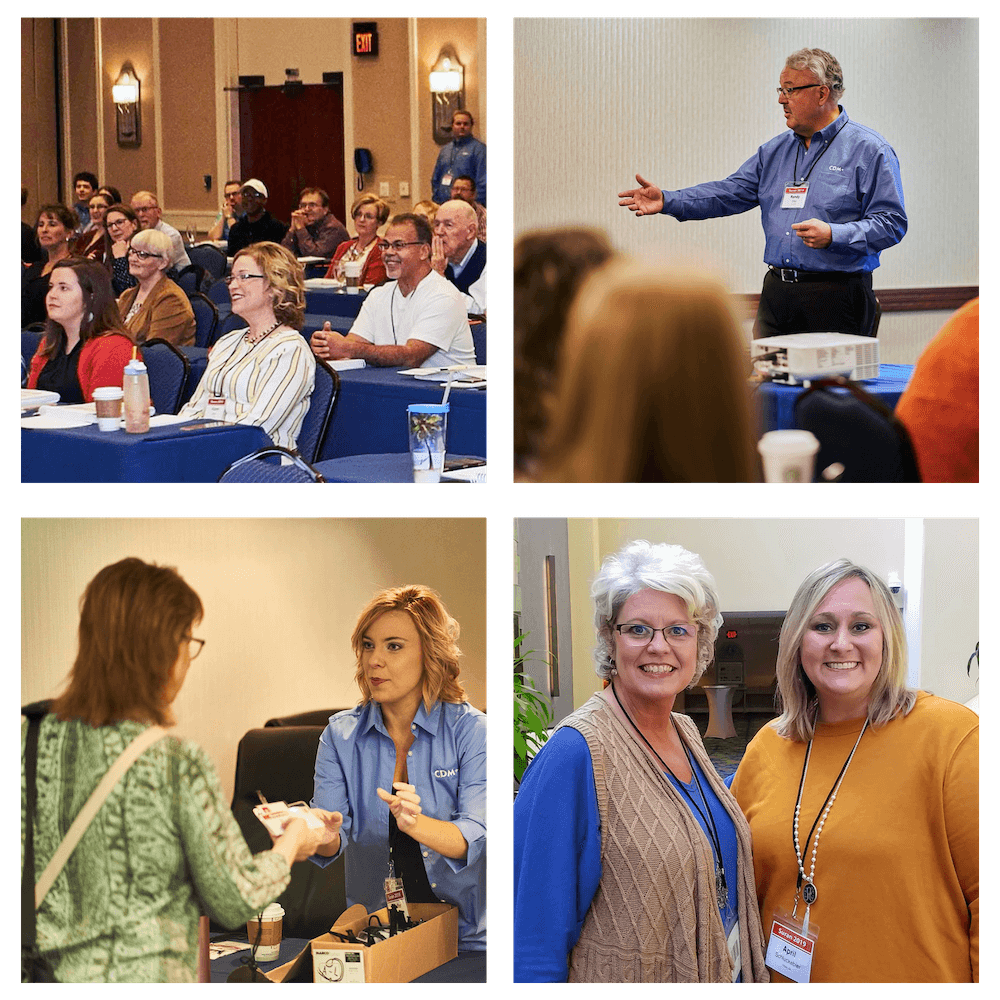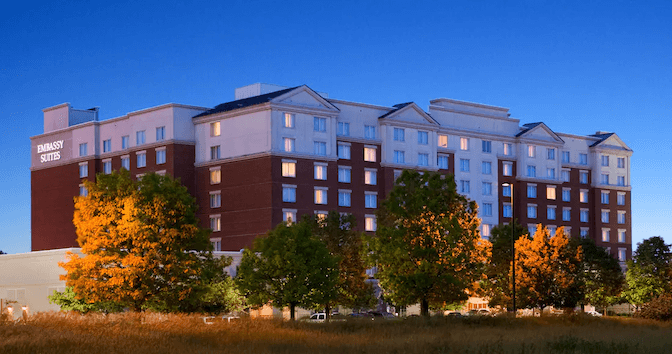 Date & location
September 26 – 28, 2023
Embassy Suites| Dublin, OH
Just off SR-161 and I-270, the Embassy Suites is within one mile of Dublin's Historic District and Bridge Park and less than 15 minutes from the Columbus Zoo, Aquarium and The Ohio State University Airport.
Enjoy modern suites, complimentary breakfast, a free evening reception, free parking, and an indoor pool.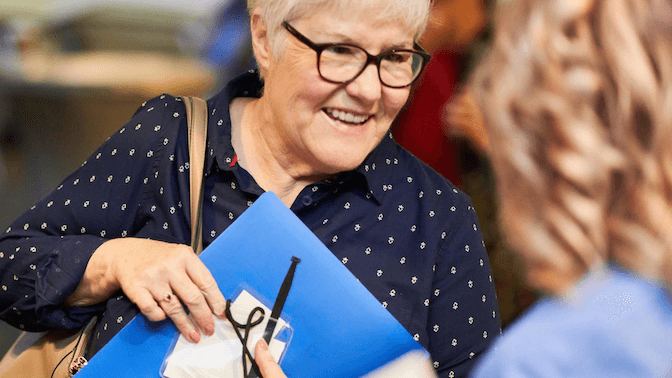 Classes & support
Expand your CDM+ skill set, train new staff to increase on the job satisfaction, and get one-on-one support.
Enjoy 2.5 days of classes and conversation covering every aspect of CDM+ for every role within your organization. Gain valuable insights and experience to become more efficient and effective.
Take advantage of the CDM+ computer lab and get one-on-one help with your organization's data.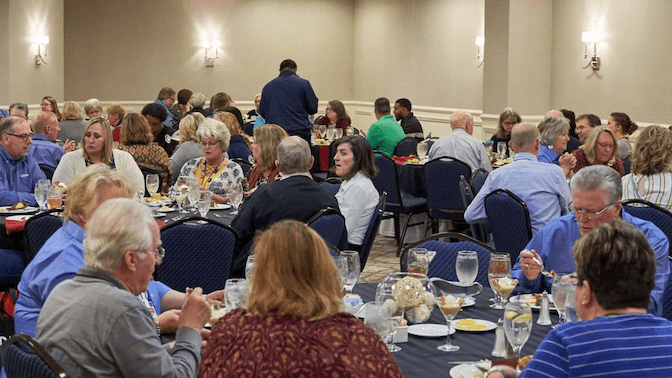 Relax & Connect
Connect with other CDM+ users from across the country and enjoy time away from the daily routine.
The conference is a great opportunity to expand your network and make new friends in a relaxing environment away from the home office. 
Start building a community of industry resources that can provide you with encouragement and helpful advice long after the conference ends. 
Only a few spaces left! Register today and reserve your spot at the biggest CDM+ training event of the year!
Standard
Standard pricing begins 8/1/23
Conference Seats

Coffee Breaks

Lunch

Classes

Training Manual

Free Parking
Register and Pay Online
You can register and pay online through CDM+ Engage, the same mobile-friendly online tool you use to connect with your members.
Add-Ons
You can add additional printed manuals and lunch tickets during registration. Manuals can be picked up at the conference, or, for a fee, shipped to you afterwards. All registrants will receive access to a digital copy of the manual at no extra charge.
Included with Conference Fee
All class sessions, keynotes, and panel discussions. Lunch on Tuesday and Wednesday. Breakfast is included with your hotel reservation. Conference Manuals with course materials for every class offered, including the ones you don't take. You are responsible for your travel, hotel accommodations, and evening meals.
Conference Hotel
Class sessions, keynotes and panel discussions, networking events, and one-on-one help in the Computer Lab are all offered at the conference hotel, Embassy Suites. The Users Conference room rates are good for the nights of Sept. 25-29, 2023 if you wish to stay an extra night. Be sure to stay where all of the action takes place.
Click the Hotel Reservations link to make sure you get the best rate in the block of rooms set aside for the Users Conference. Conference rates valid until the room block is sold out.
Note: Parking is FREE at the Embassy Suites but you are responsible for arranging transportation to and from the John Glenn Columbus International Airport.
Conference Discounts and Giveaways
In the past, we have allowed training credits to be applied toward a conference discount. In 2021 training credits were phased out. The best value on your conference fee is to register early. Save $150 on registration with Early Bird discount rate. This special pricing ends 7/31/23.
Additionally, if you register before 6/30/23 you will be entered to win an Amazon gift card valued up to $300.
Cancellation Policy
Written notice of cancellation is required. Cancellations received up to August. 15, 2023, will be refunded in full. Cancellations received August. 15–September 25, 2023, will receive a refund of all but $100 of the conference fee. Cancellations received after September 25, 2023, are not eligible for any refund. If you are unable to attend but someone else from your office is coming in your place, please let us know as soon as possible. There is no fee for substitutions.
Don't miss this opportunity to experience our premier training event for all things CDM+. With multiple tracks for beginners and pros alike, the Annual Users Conference is THE place to be.
We can't wait to see you!