Fund Accounting
Streamline accounting procedures and create automated, accurate financial reports with CDM+ Accounting software
Accounting software that makes life easier
CDM+ gives you everything you need to streamline accounting procedures and customize reporting all in one place.
Create and share customized and detailed reports with boards, committees, and staff.
Track designated income and report on budgeted expenses.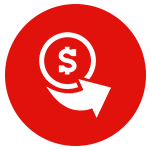 Payroll Integration
Avoid fees from a payroll service and process payroll easier than ever with integrated
CDM+ Payroll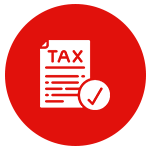 Year End Tasks
Integrated 1099 reporting for year-end, including convenient electronic reporting
Enter expenses with integrated mobile tools
With
CDM+ Mobile
on staff mobile devices, you'll save time and increase expense accuracy using Mobile Receipts.
Having lunch with a
small group
or traveling for a conference? Snap a photo of your travel or meal receipts on your mobile device and enter expenses directly to your CDM+ database.
Save scans of each receipt for paperless expense reporting and reimbursement tracking.
Automate accounting procedures and ease your daily workload
Create and automate routine payments, such as mortgages and services or utilities, with CDM+ Accounting.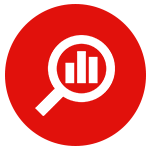 Tracking Funds
Separate income into designated funds to respect giver's intentions and track fund balances throughout the year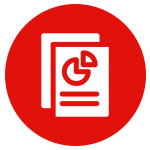 Personalized Reporting
Craft a chart of accounts and create reports that reflect your organization, not a corporation's
Accounting
plans start at
 Unlimited mobile access

 Unlimited installations

 Unlimited phone and email support

 FREE updates

 Secure offsite cloud hosting
Work smarter with CDM+ church accounting
Switch to a church accounting program built for fund accounting. CDM+ Accounting works equally well for large and small churches.
No tiered pricing—you get complete and unlimited usage of accounting regardless of organization size
Every CDM+ plan comes with free program updates, data hosting, and unlimited phone and email support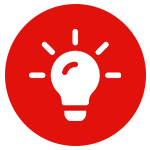 We'll move your data for free and provide introductory training
More features and functions
Discover what's possible with CDM+ Accounting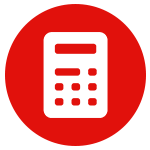 Fund Accounting
CDM+ Accounting is designed for non-profit and faith-based organizations.
Fully supports for-profit and government accounting as well.
Double-entry accounting system.
Separate balances sheets by designated funds (i.e. education vs. operating) or run combined.
Avoids business terms (profit and loss) while offering compatible reporting.
Operate on a cash or accrual basis.
Operate on a calendar or fiscal year.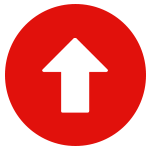 Posting
Avoid manual entry to save time and increase accuracy.
Post directly from Contributions and Payroll.
Post directly from Event Registration.
Post directly from Accounts Payable and Accounts Receivable to Ledger.
Post accruals directly from Payables & Receivables.
Deposit Processing posts online transactions with exact income and expense breakdowns.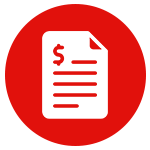 Accounts Payable
Track vendor records and save vendor contracts and scanned invoices.
Link vendor records to address records for seamless address updates.
Handle reimbursable expenses and credit card payments.
Load purchase orders directly into invoices.
Mobile Receipts allow staff to submit receipts directly to Accounts Payable.
Print and eFile 1099-NEC/MISC/INT and 1096 forms using the bundled Aatrix software.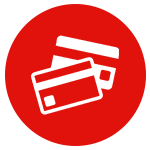 Accounts Receivable
Track unlimited customer records.
Link individuals to customers for online bill pay & seamless address updates.
Customers can view invoices and make payments by credit/debit card and ACH (eCheck) online.
Online payments save directly to CDM+ Accounting.
Email or print statements and invoices.
Brand statements and invoices with your own logo.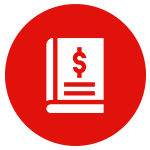 Ledger
Built-in journal entry, check, and deposit types.
Purpose-built entry screens.
Custom journal entry types.
Full and unchangeable audit trail.
Store scanned images of receipts, order confirmations, more.
Bank reconciliation of unlimited accounts with import functionality.
Voids provide you with full audit tracking.
Multi-add for rapid data entry.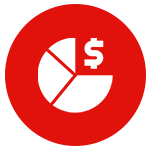 Budget
Create multiple and concurrent budgets for planning and year-over-year comparison.
Track annual and monthly budget amounts.
Easily graph fluctuating budgets, i.e. utilities.
Report against projected and actual budgets.
Can budget income as well as expenses.
Budgets equally support calendar and fiscal years.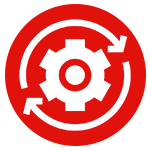 Automation
Use recurring Ledger Entries, Accounts Payable Invoices, and Accounts Receivable Invoices.
Create routine payments such as mortgages and services/utilities.
Adjust recurring entries for variances.
Define recurring items by day of the month.
Set effective/end dates for future/finite payments.
Easily skip any recurring items as needed.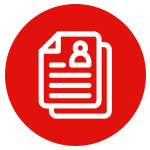 Chart Of Accounts
Unlimited accounts.
User-defined categories and sub-categories.
Supports a variety of numbering schemes.
Mark unused accounts inactive.
Group common accounts into sets.
Rapid account selection by fund, category, subcategory, or number range.
Rapid account lookup by number.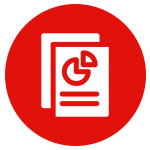 Reporting
Balance sheets can display multiple dates with debits/credits or net change by account.
Comparison to display actual vs. budget, including year-over-year by month and quarter.
Trial balance and audit trail reports.
Export directly to Excel or Numbers for graphing and additional analysis.
Save common report setups to easily reload routine reports.
Listings, labels, and email notices to vendors and customers.
Get connected
Have questions about how CDM+ can work for you?
Looking for pricing and plan options?
Want to sign up for a guided sales demo?
Contact us today!