Event Registration
Collect and manage every registration detail and payment in one place with CDM+ Event Registration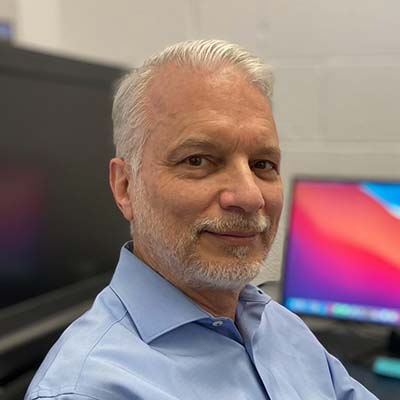 "After COVID restrictions were relaxed in our city, CDM+ Event Registration gave us the ability to pre-register every attendee and safely return to in-person Sunday services."
From simple sign-ups to multi-day camps, no event is too big or too small got CDM+ Event Registration.
Listen to how State Treasurer Joyce Williams uses CDM+ to help manage events at the North Georgia Church of God State Office.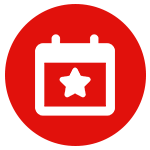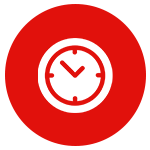 Limits and Deadlines
Let CDM+ manage deadlines and attendance capacity automatically, so you never overbook an event.
CDM+ Event Registrations lets you offer in-person and online event reservations with online payments options that integrate with your CDM+ database.
No syncing, importing, or re-keying required.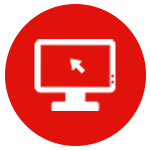 Easy To Access
With CDM+ Engage Events, registrants can sign up for events through desktop, laptop, and mobile devices.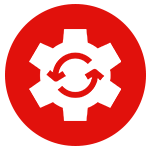 Easy To Manage
No need to import data from an online sign-up site or combine multiple spreadsheets to get accurate and up-to-date registrations.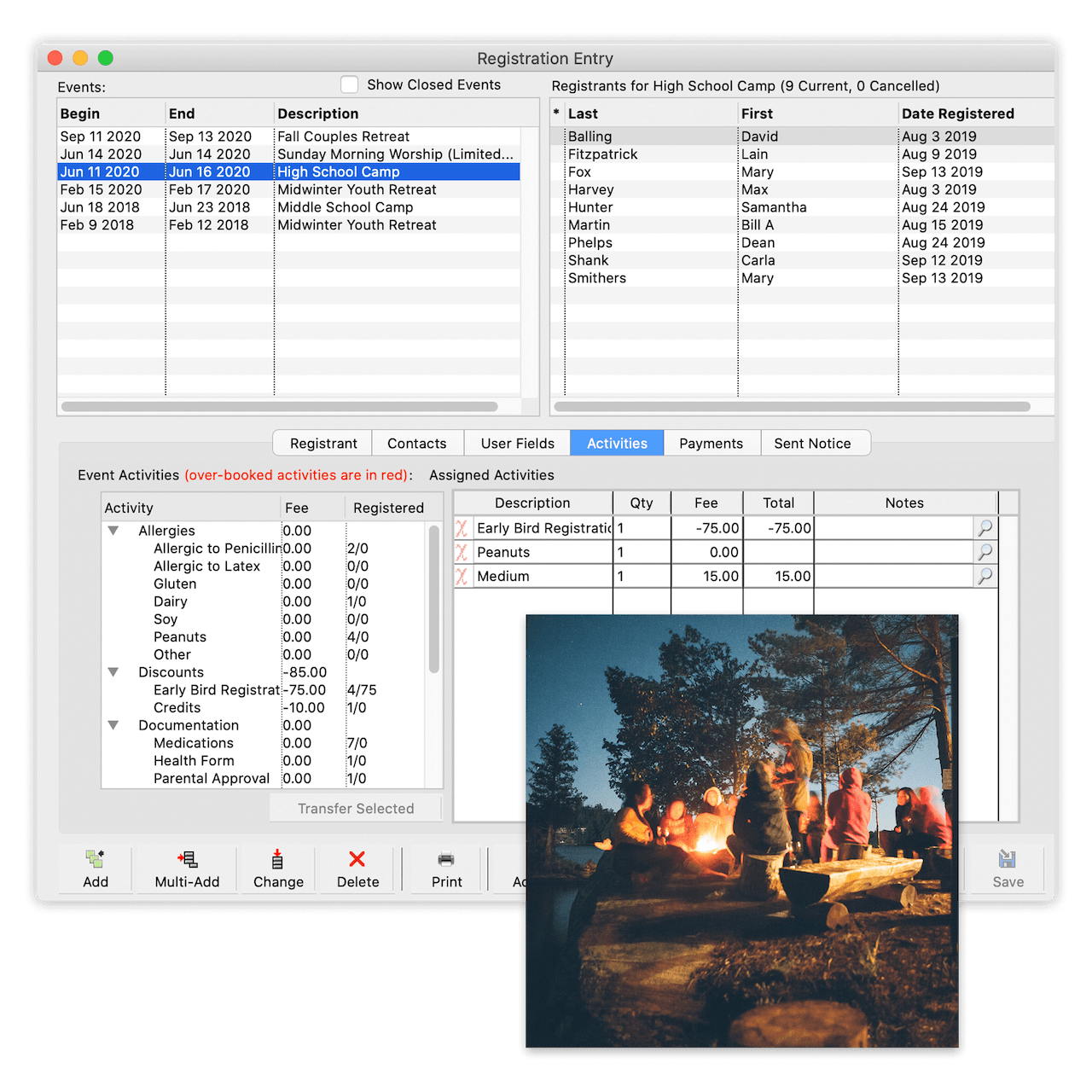 CDM+ stores every event detail and document in a single, searchable database so you can find the information you need at a moments notice.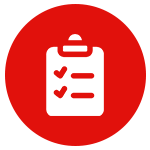 Contacts and preferences
Quickly and easily locate everything from emergency contact information to food allergies to rooming preferences.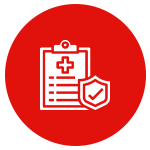 Permissions and insurance
Save important documents such as permissions slips and scans of insurance cards with each registration.
More features and functions
Discover what's possible with CDM+ Event Registration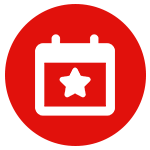 Events
Record registrations for any type of event, conference, retreat, camp, etc.
Define events by name, place, begin and end date, registration deadline, or cost.
Send confirmation and follow-up emails, postcards, and letters.
Connect vendors to specific events.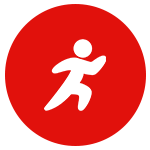 Activities
Create unlimited user-defined event activities.
Duplicate activity configurations for faster creation of new event activites.
Specify directors for individual activities on specific dates and time.
Track and view activity capacity on individual events.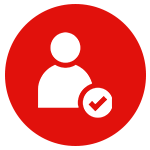 Registrants
Register an unlimited members or guests.
Record special needs such as allergies or medication.
Attach files to registrant's information such as PDF's, photos, or documents.
Regional users can track church or organization for each attendee.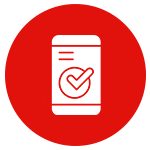 Online Registration
Customize registration forms.
Set capacity limits on registration.
Allow registrations with or without payments.
Accept online, paper, and phone registrations for the same event.
Promote your event registrations via Engage, QR code, and direct links.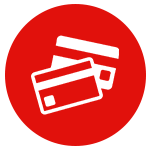 Payments
Record multiple payments for events.
Easily report on registrants with an outstanding balance.
Payments post automatically to ledger.
Accept full and partial online payments.
Offer additional payment options after registration.
Reports & Badges
Print registration documents and reports based on event and activity.
Print name badges with important information such as activities, allergies, photos, and more.
Send customized email registration confirmations.
Send follow-up emails to all registrants or registrants of specific activites.
Contact us today and learn how CDM+ can work for your organization
Questions about integration?
Interested in pricing and plan options?
Want to schedule a sales demo?